Augmented Sketchbook
New Work im Old School Skizzenbuch. Die Ideen aus dem partizipativen Teamworkshop gesammelt als "illustratives Regelwerk" für das neue Zusammenarbeiten im Team.
Die Mitarbeiter als Protagonisten der verschiedenen Szenen und Clean Desk in eigener Interpretation.
Office 4.0
Eine illustrative Darstellung unseres neuen Office #4 gibt einen Überblick aller Bereiche.
Und einen augenzwinkernden Hinweis, wie wir das Thema "C-Lean Desk" interpretieren.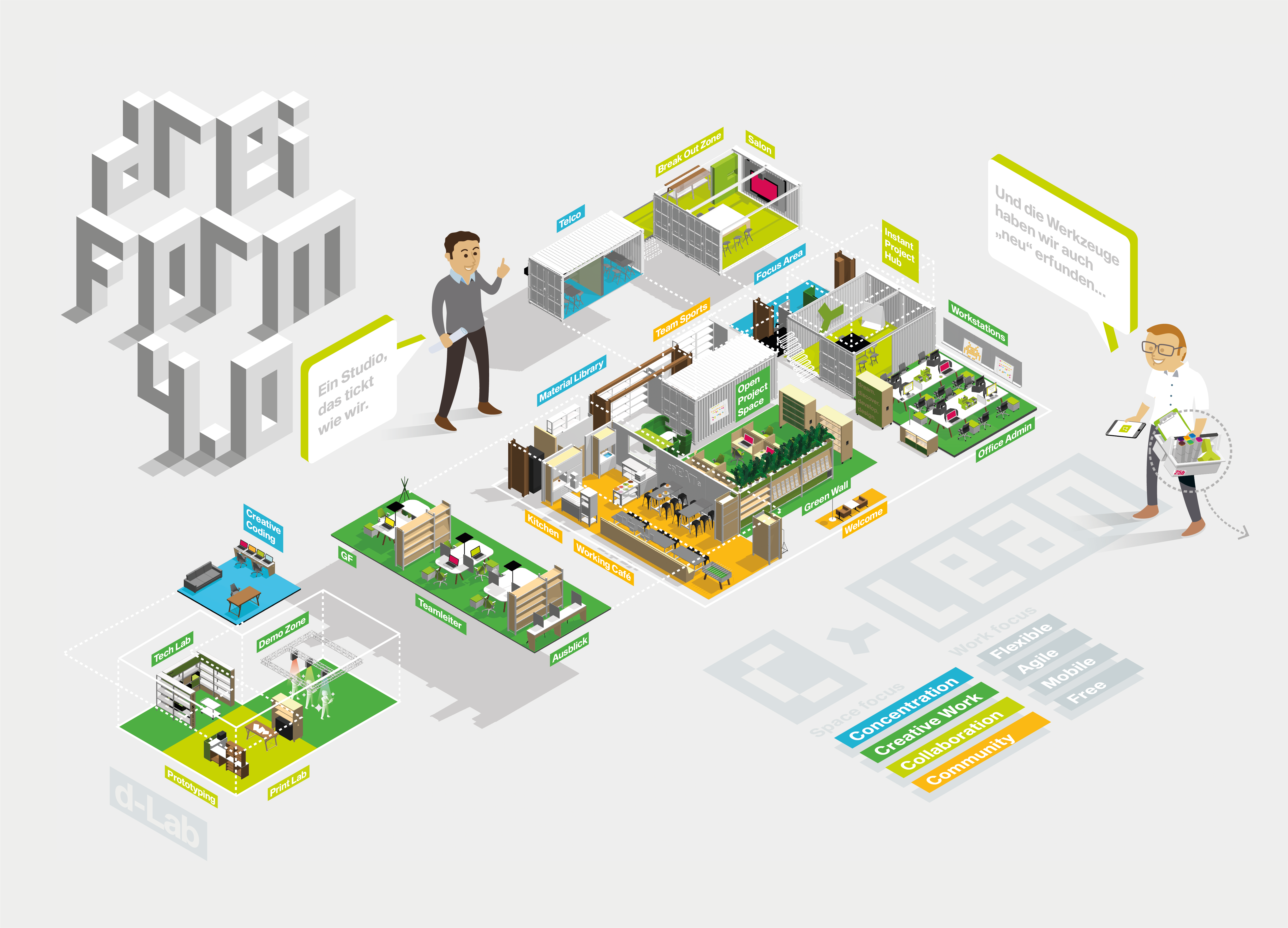 Space with character(s).
Jeder bei dreiform ist ein besonderer Charakter. Die individuellen Illustrationen aller dreiformer nutzen wir in der Darstellung der verschiedenen Raumtypologien.
Hier zu sehen : das Workshop-Team im Bereich Collaboration.
Erlebe das dreiformfolio!
Mit der App aktivierst Du unsere Projektkarten und das Pocketfolio und schon werden Konzepte auf Deinem Tablet oder Smartphone virtuell und in 3D erlebbar.
Du hast noch keine Projektkarten? Einfach melden unter info@dreiform.de
App-Features:
AR Version des neuen Büros
integrierte Blog-Funktion
integrierte Infos zu dreiform
schnelles AR Feature
lebendige 3D Visualisierung
3D Audio Effekte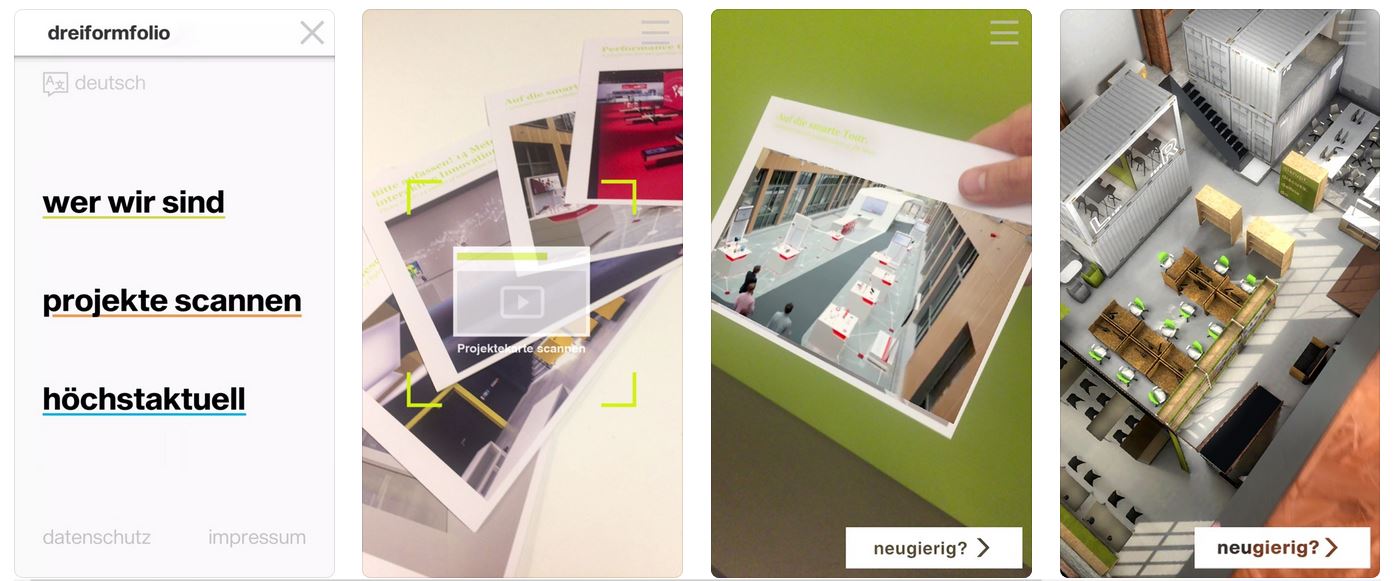 Other Office #4 Projects.
Related projects and topics.