The STIHL Brand World was ceremoniously opened on 13 July 2023. It is the centrepiece of the modernisation and multi-year, extensive expansion of the headquarters in Waiblingen.
With a strong focus on innovation and an eye for detail, STIHL and dreiform have created an inspiring place that demonstrates the power of passion and technology.
Here, values such as innovation, responsibility and community merge to create a unique experience.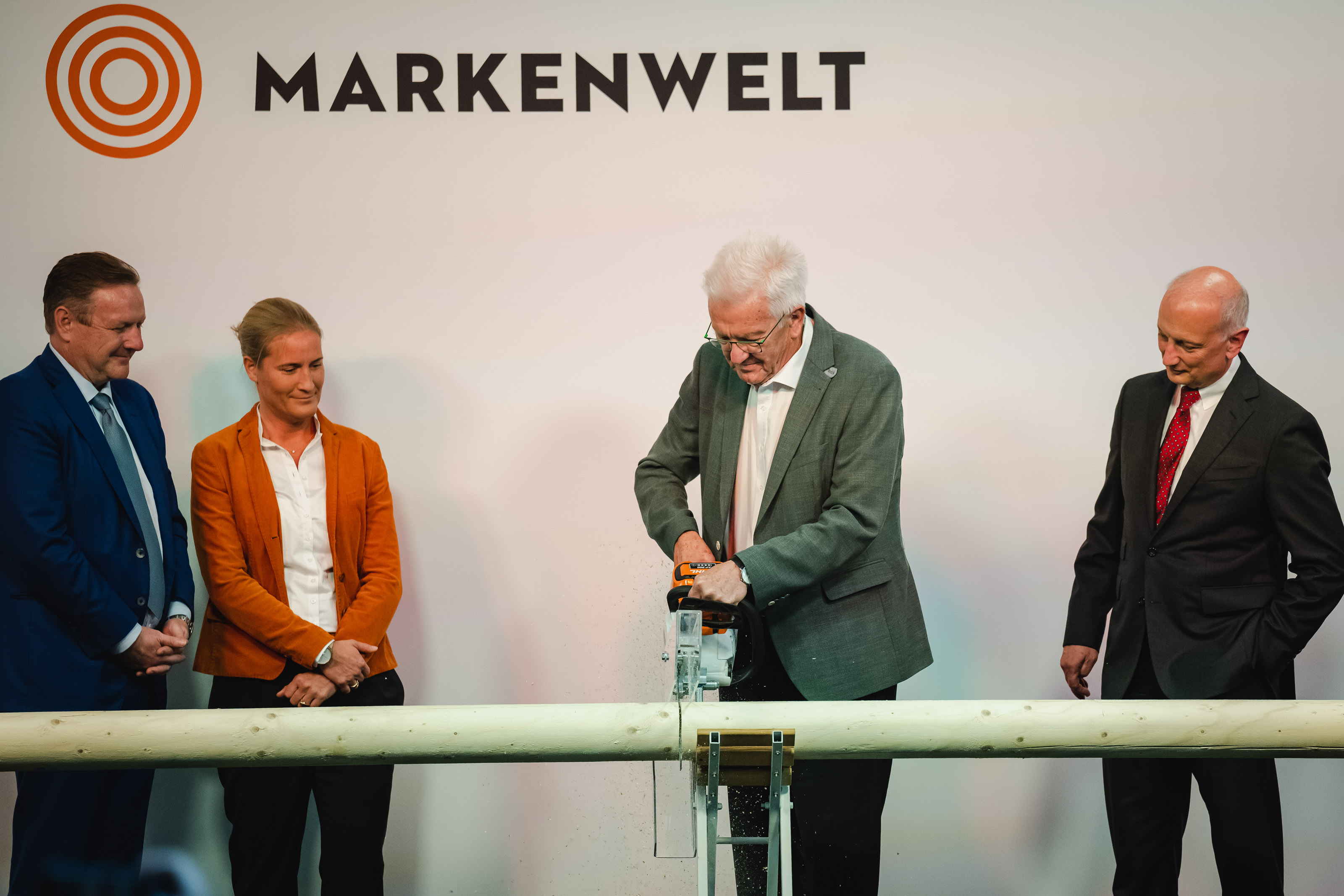 The new STIHL brand world impresses me. It's exciting to see how much technology and know-how is in these products.
Winfried Kretschmann
(Prime Minister of Baden-Württemberg)
Impressions of the opening
Numerous invited guests get a picture of the brand world.

Sarah Gewert, STIHL Director Marketing and Sales

Prime Minister Winfried Kretschmann
It is more than a room, it is a world full of stories and possibilities.
Anika Biel
(dreiform, Interior Architecture)
Giving a home to the "power to grow".
dreiform was responsible from start to finish: from the conception and scenography of the exhibition, to the content and design development of all themes, experience modules and infographics, to the prototyping, implementation and integration of all elements.
The result is a brand world that reflects what has also characterised our collaboration with STIHL: Creativity, passion, innovative strength and a love of detail.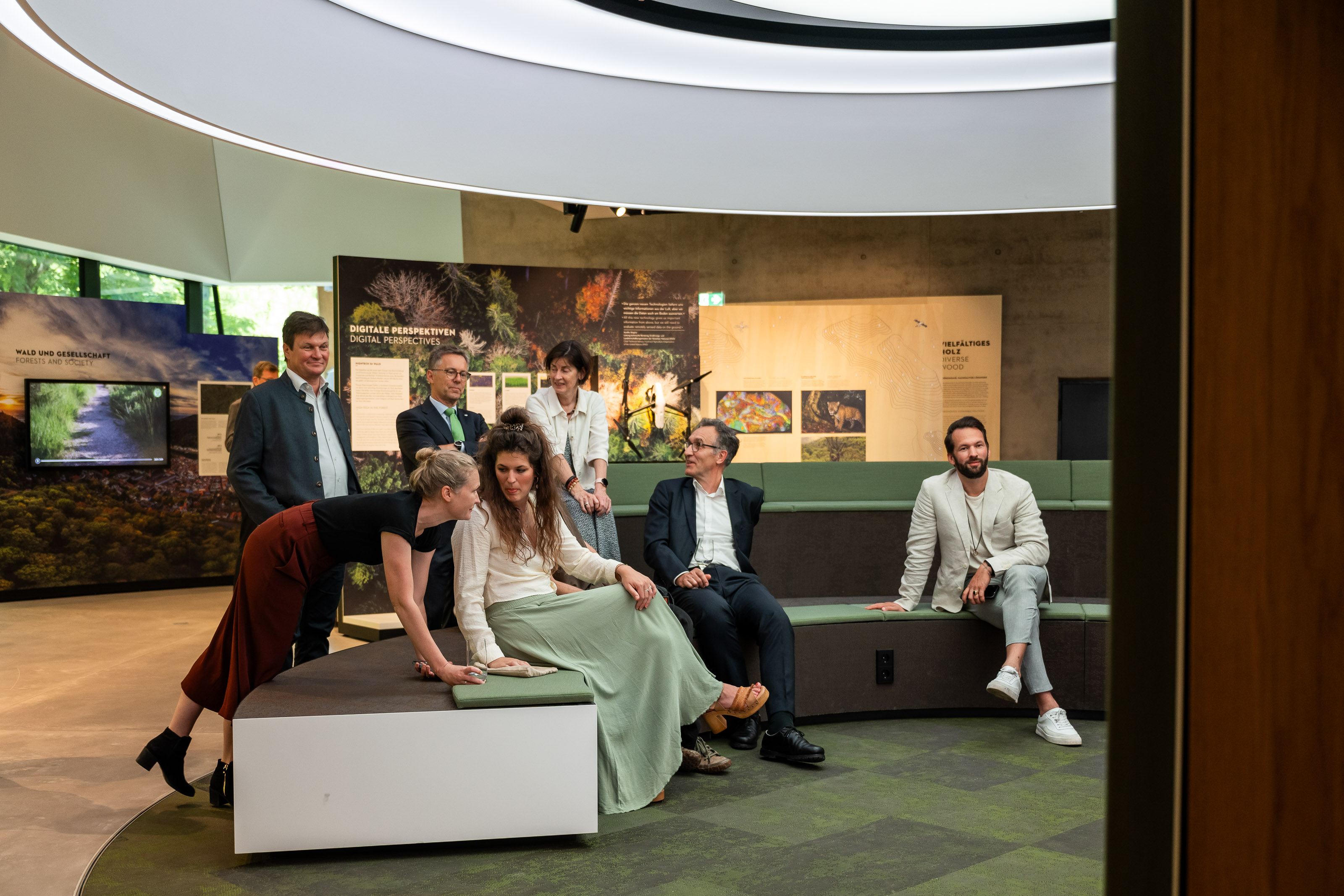 Markenwelt-Talks auf dem Produktvorführplatz

Einmal eine Hot-Saw starten.