The AR app for Remondis
Phosphorus recycling: a highly complex process that is not self-explanatory. How do you make it tangible – for people unfamiliar with the field, customers, investors? Even and especially when meetings and events in the flesh may only be possible to a limited extend? The augmented reality app for Remondis translates the recycling process into a virtual experience. Playful, easy to understand and usable everywhere.
Approach: playful. Benefits: factual!
Even if the presentation and the experience seem playful, the app provides not only a fun aesthetic illustration – but also quite factual and tangible communication for different target groups. Users can access detailed background information on each process step via text, images and videos; the app becomes a valuable tool for dialogue on a complex topic that can be used everywhere.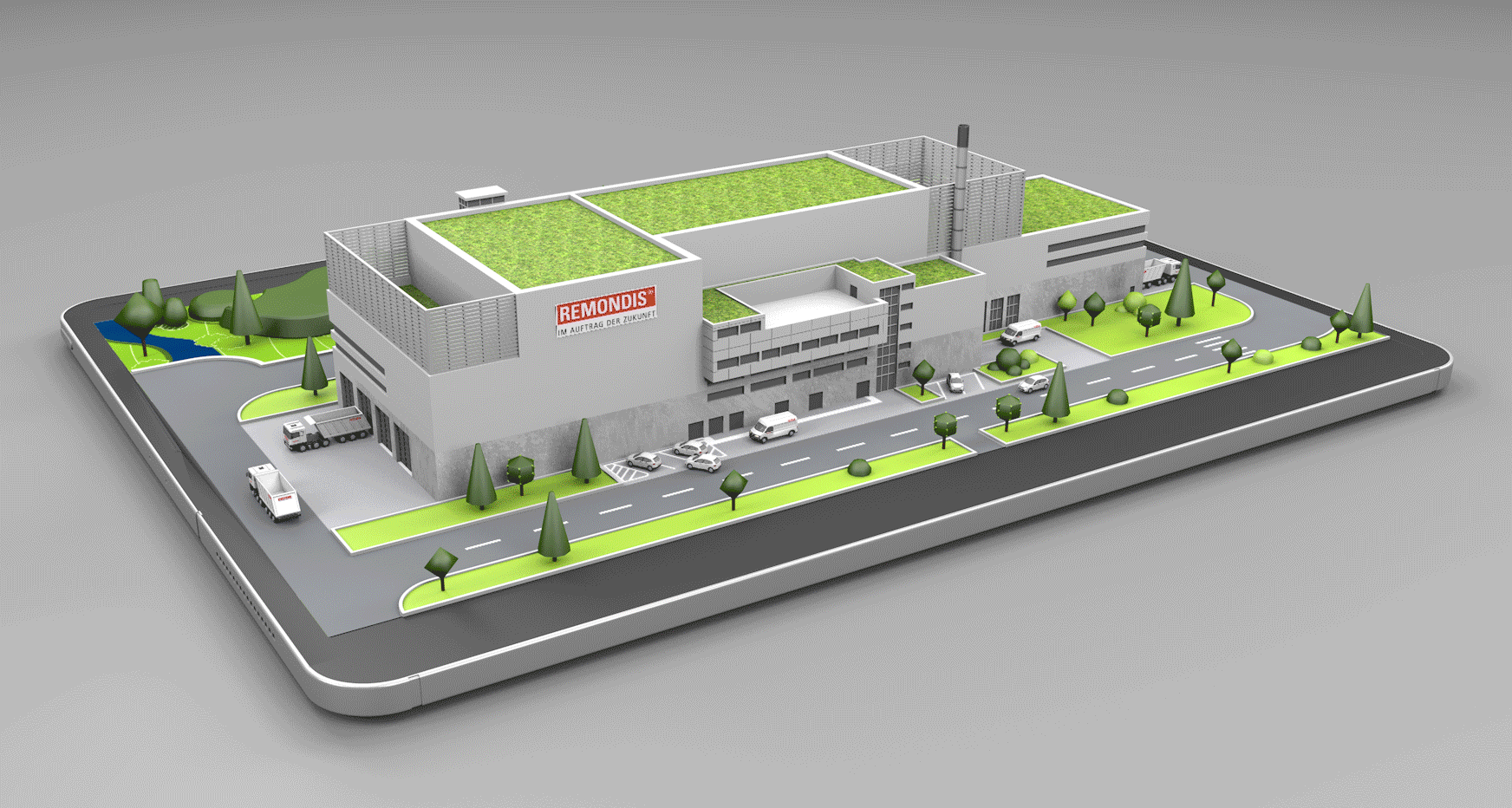 Understanding the process – through step-by-step experience.
Users can go deeper into the information step by step – from an animated introduction to individual topics to one-pagers with in-depth content that explain the individual process steps in detail.
Welcome to the virtual recycling plant
Animated main characters
Detailed scenes and three-dimensional micro-animations: The entire process comes to life through the interplay of its individual protagonists. Along sewage sludge, screw conveyors and assembly lines, the entire recycling process is explained – turning the abstract topic into an experience that builds on itself logically, helping users to understand. Down to the last detail.
Project details
---
Customer
Vulkan-Verlag GmbH
Use
Dialogue tool for investors and customers
Services
CGI
Concept development
Project implementation
Spatial graphic
Storyboard
Facts
Digital explanation and communication tool
In focus: The different process steps of phosphorus recycling
More than 60 3D objects
Over 15 micro-animations
12 hotspots and one-pagers