The workplace guideline for SIEMENS Healthineers
New work and health are among the biggest topics of our time. For SIEMENS Healthineers, they both play a crucial role. What will the work of the future look like for the over 65,000 employees of an innovation leader in medical technology? How must spaces and design be shaped in order to offer employees ideal conditions to realise their full potential?
The solution.
The comprehensive design guidelines provide information to site planners worldwide on how to design new work that aligns with Siemens Healthineers' claims in terms of work culture, space and technology, in a tangible way that can be implemented effortlessly. To make it as descriptive as possible, it is conceived as a matrix of possibilities and concrete guidelines for measures.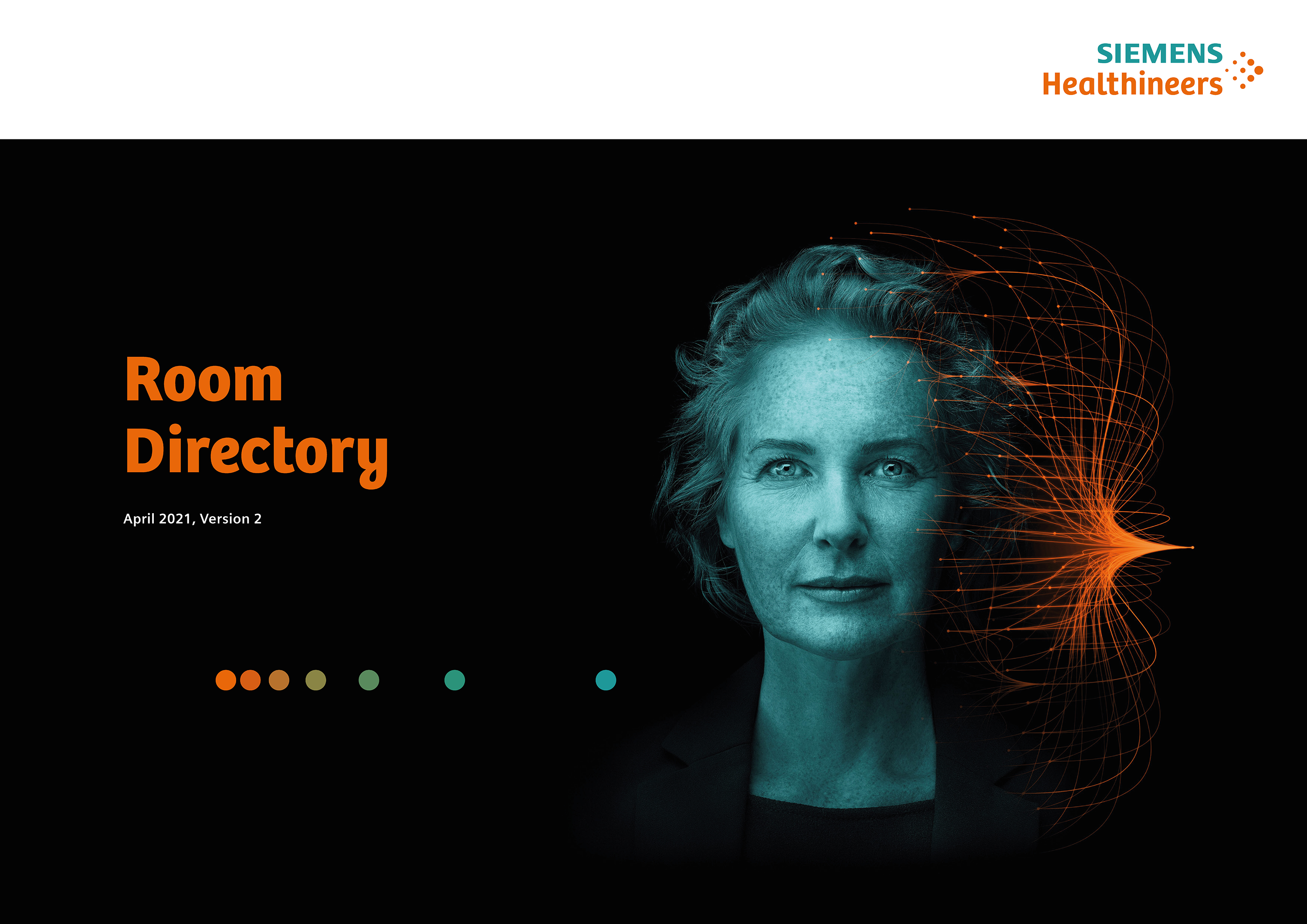 The guidelines are a planning tool for our teams around the world, illustrating the basics of how we work and thus creating a common understanding.
Rainer Stark
(Siemens Healthineers, Global Head Real Estate | Building Solutions & Workplace)
The implementation: new work down to the last detail.
Individuality and brand identity, structure and development: The guidelines for the growing group offer clear orientation on room layouts, principles of use and technical requirements. They ensure recognisable room profiles that adequately represent the brand and at the same time allow numerous variations for the individual design of workflows. In particular, the experience of working together during the coronavirus pandemic is taken into account.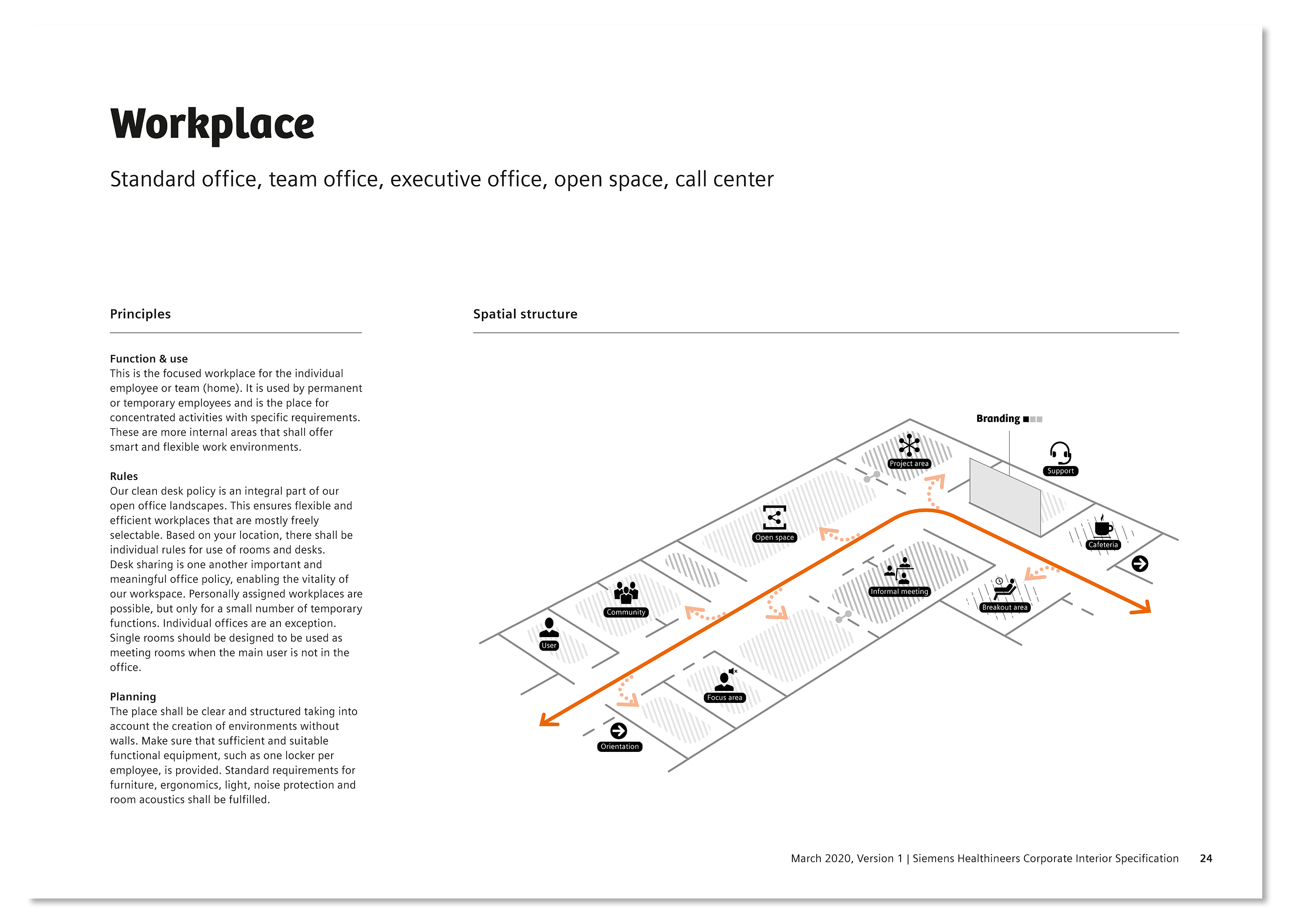 45 + x room profiles, one goal: Focusing on people.
Via various room profiles, the guidelines show exemplary specifications and variations for workplace situations and processes. They follow the principle of the "activity-based workplace" and enable flexibility, development and orientation in almost all work processes. The focus is always on people and their individual needs. That is why the guidelines also present suggestions for well-being – right down to the last detail. The implicit mission of Healthineers: be a pioneer for health in the working environment. Good work.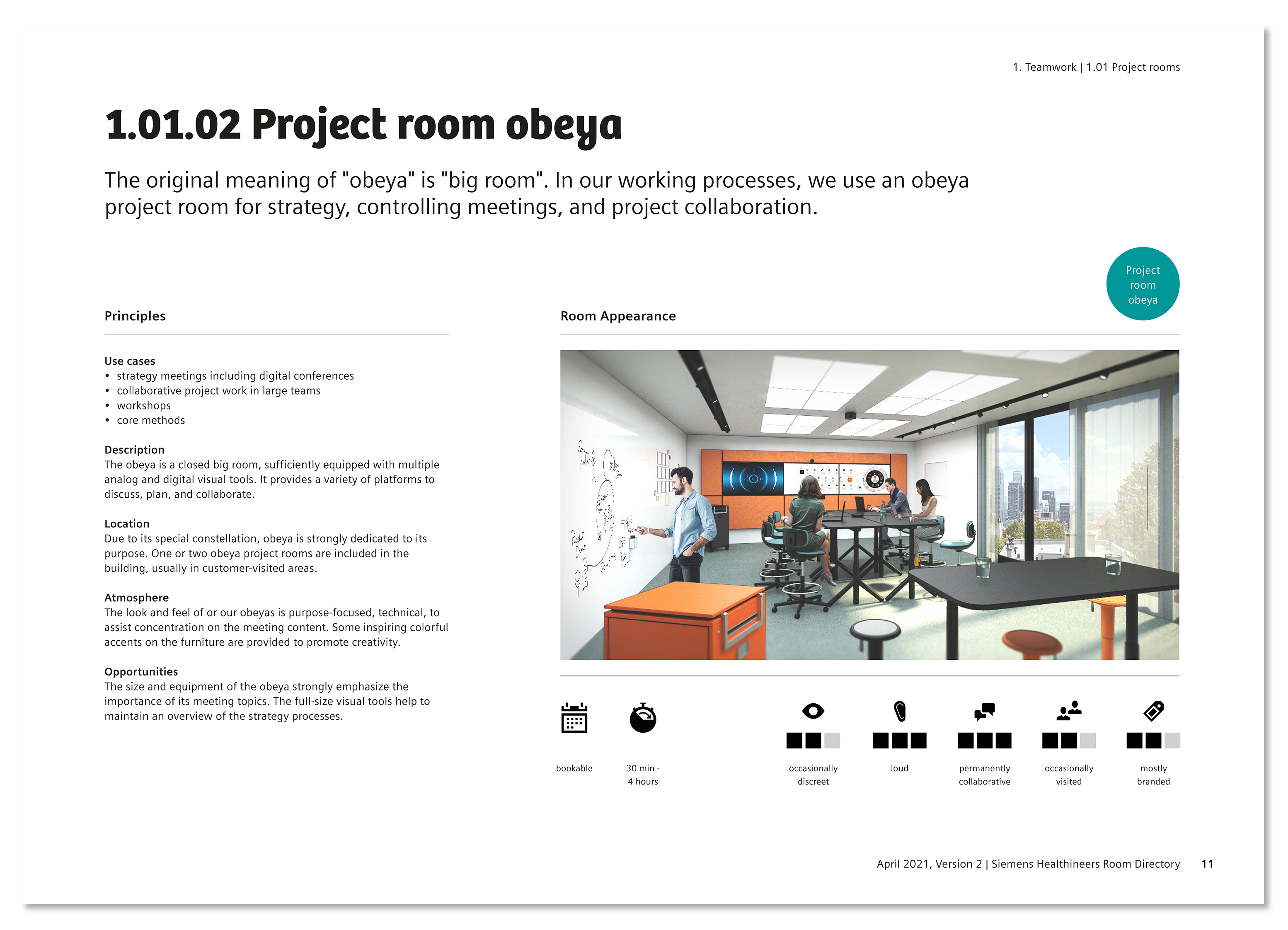 Innovation can only unfold where employees are given the space required – for personal encounters, for interaction, for development and orientation.
Clemens von Gizycki
(dreiform, Managing Director)
form follows work culture
Comprehensive, clear, detailed

Design specifications and a clear guide that provides room for new work cultures and conveys a feeling for them: The intention of the guidelines goes far beyond a purely technical description. In addition to planning aids and realistic visualisations of all room sections, they depict the new working world as an attractive place of encounter and interaction – based on an intensive examination of the working culture of the group.
It´s about people & togetherness
Projects facts
---
Client
Siemens Healthineers
Use
Global planning tool for current and future Siemens Healthineers sites
Services
Change communication
CGI
Collaborative Spaces
Concept development
Spatial graphic
Strategy consulting
This could be interesting.