TEVA Innodesk
"I don't know, I just invented it!" For generations, this has been many inventors' answer to the question of how they came up with their solutions and patented ideas. dreiform has developed a creative tool for finding solutions to invention-related problems for Teva.
Invention-related problem solving
An interactive tool for innovation development and team collaboration that supports the process of transforming creative ideas into specific solutions in a playful manner. It uses a database of a recognised collection of innovation principles (TRIZ).
At first glance, the method seems simple, but it comprises an enormous statement: inventions, innovations and problem solutions can be systematised and thus can be learned and implemented by everyone.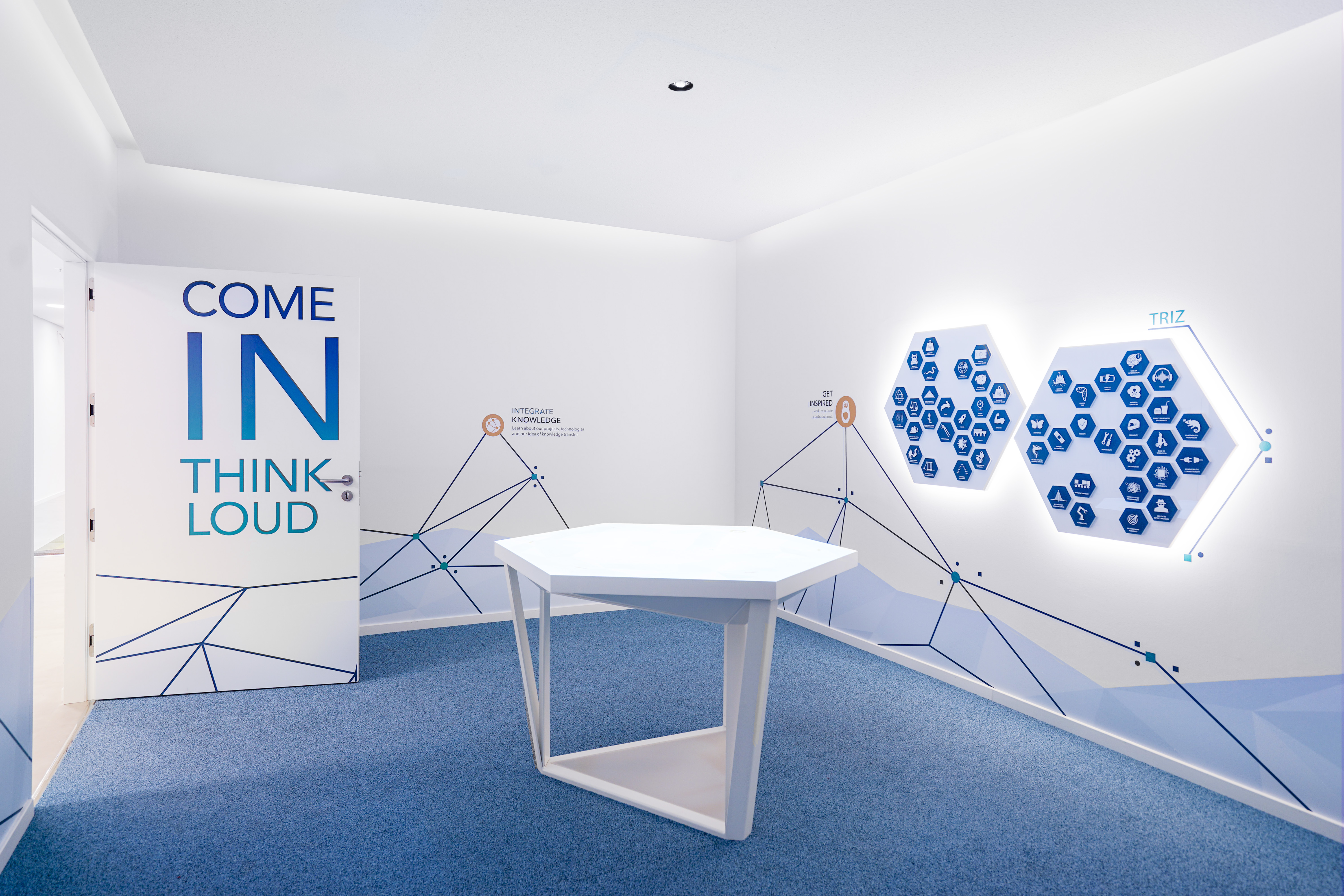 Collaborative innovation
A structured but playful brainstorming method at the interface between analogue and digital. After each session, the results are distributed to the participants and provide the basis for subsequent process-development steps.
The tool makes it possible to overcome thinking barriers and enables the user to act in a more systematic way when being creative or solving problems.
Innovation: Innodesk
The hexagonal NUI (natural user interface), operable using any of its faces, is the centre of collaboration and offers users interface haptics, materiality and control previously unknown and unseen.
Up to six participants have 48 haptic tokens at their disposal, which interact with each other when users place, join, and move them, revealing specific solution approaches.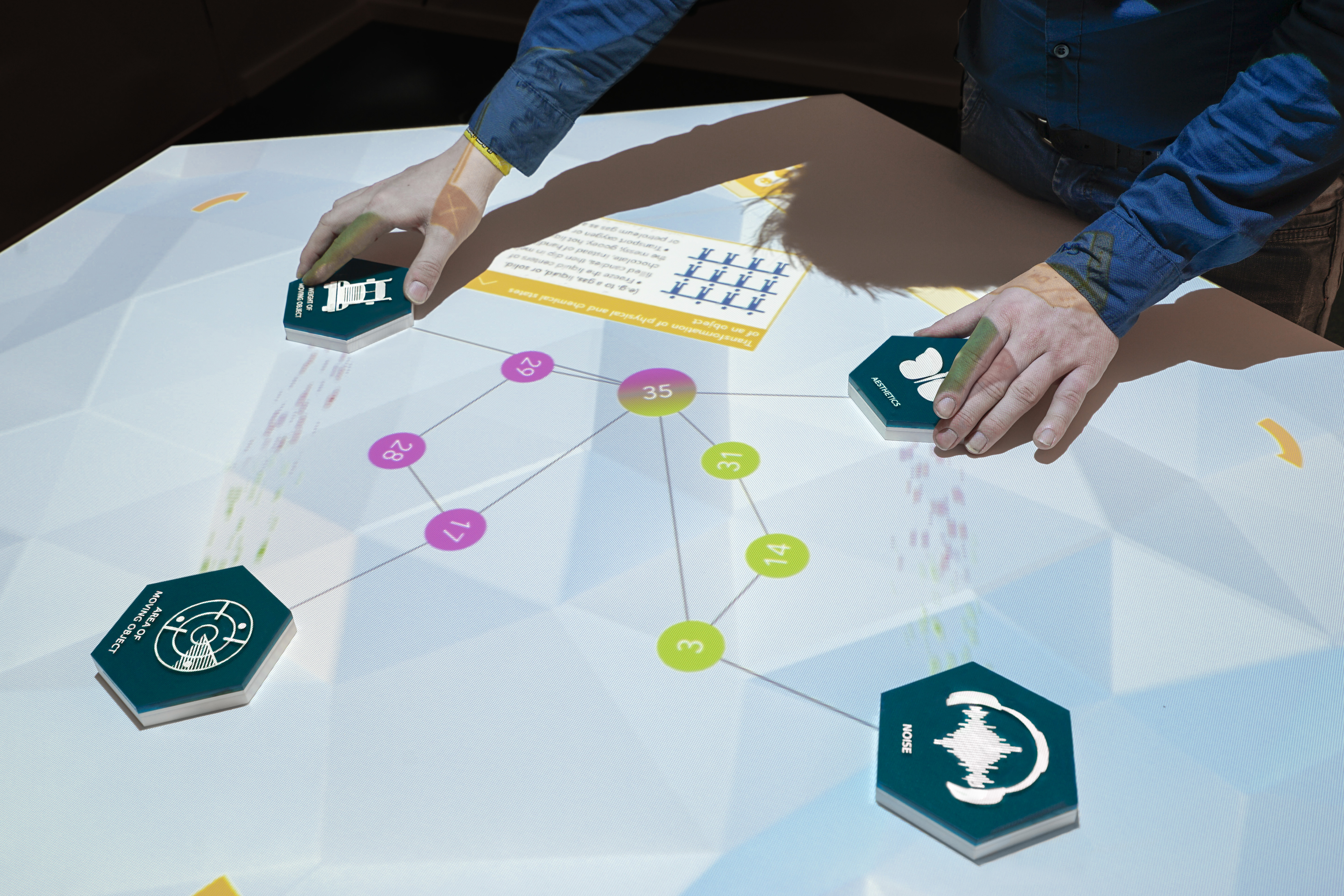 Explanation
Triz

The TRIZ method was developed by Russian inventor and scientist Genrich Altshuller. The abbreviation means "theory of inventive problem solving". Based on his experiences, Altshuller came to the conclusion that it is possible to learn to be an inventor and an innovative mind.

This finding was based on the evaluation of a total of 200,000 patents. Altshuller recognised that inventions and innovations are subject to certain principles and patterns – which in turn means that these can be repeated and deployed for future problem solutions.

Personalized Medicine

Personalized medicine, sometimes referred to as precision or individualized medicine, is an emerging field of medicine that uses diagnostic tools to identify specific biological markers, often genetic, to help assess which medical treatments and procedures will be best for each patient.
Making Of
Camera Recognition

Trigonometric Pattern

Trigonometric Pattern Recognition

Pen&Paper

Testaufbau

Define & Discuss

Produktdesign

Tokenproduktion

Kapazitive Tokens

Christian im Dlab
Project Details
---
Services
Communicating Innovation
Concept Development
Digital Installations
D.LAB
Experience OS
Graphic Design
Interaction Design
Media planning
Product Design
Project Realization
Software Development
Facts
Digital TRIZ
Interactive and collaborative innovation tool
Up to 6 participants
48 haptic tokens
Sessions and evaluation
Find more Prototyping here.