Postbank 24/7 Banking
Development of a self-service branch for 24-hour operation. All important banking services in no more than 20 square metres.

The next generation bank – dreiform takes the development of the corporate architecture of the financial centre another step further, using clear, colourful design and variable lighting to create a welcoming atmosphere.
Around the clock
The new generation of self-service banking branch offices is based on modular elements which can be configured and arranged with great flexibility depending on the floor plan of the office. Seven days a week and 24 hours a day, the clients will find an ATM and a service terminal for their individual needs.
An intelligent and energy-efficient control system guarantees that the branch office reacts individually to the customers' needs with the changing of light and media.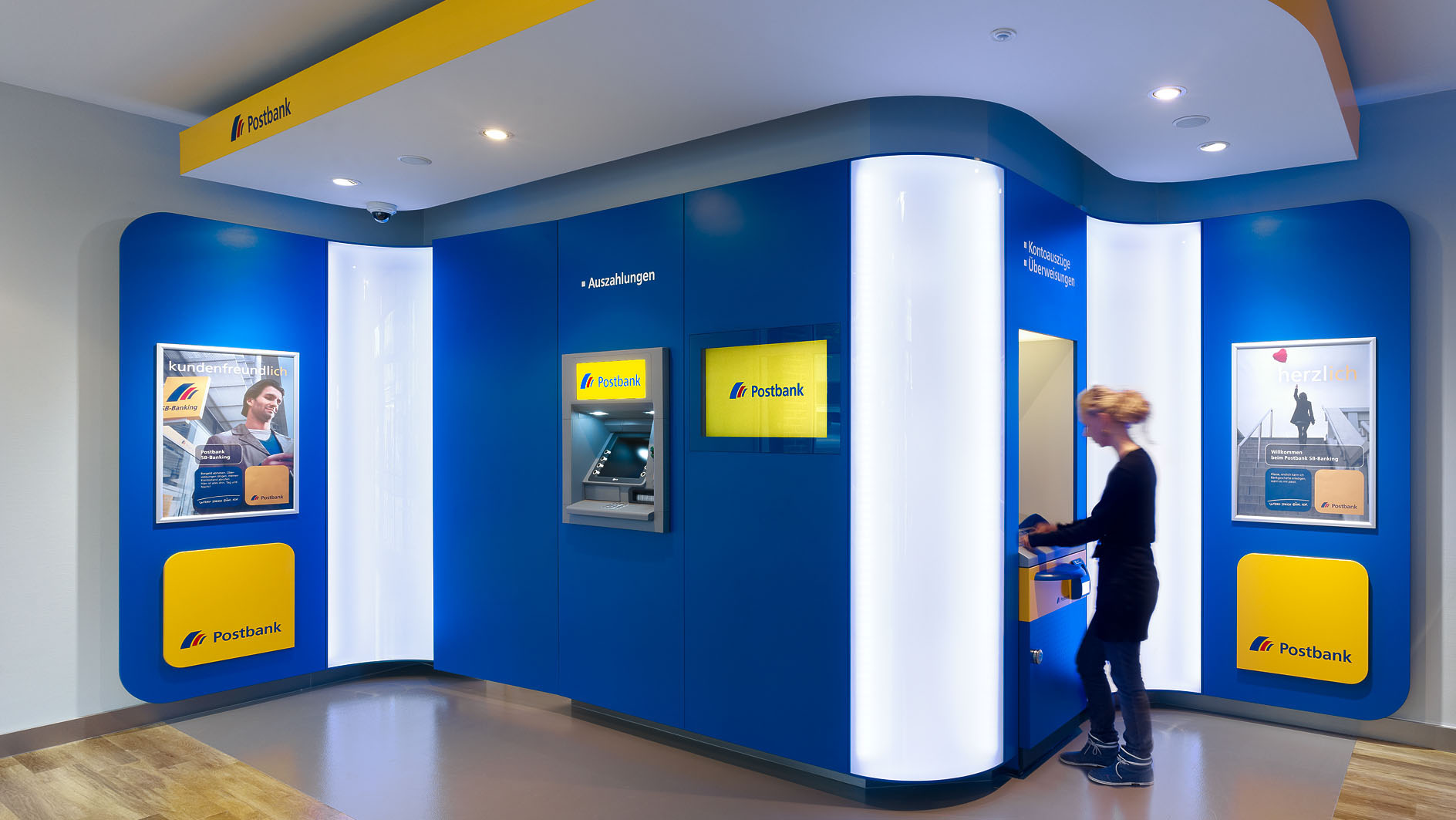 Flexible on different store layouts
Project Details
---
Location
There are currently five pilot versions in use across Germany.
Services
Lightning Design
Project Coordination
Project Realisation
Facts
Award as "Best office" of the trade journal geldinstitute
Photographer: Stefan Schilling
Related projects and topics.