RheinEnergie AR-App
How do you fit an entire Cologne quarter on a beer mat? By using augmented reality to make the 3D world of urban quarters and the various products and services of RheinEnergie visible as a superimposed digital layer.
The Task

The development of urban quarters and the associated topics and offers from RheinEnergie are to be conveyed to different target groups in a playful and interactive way.

The aim is to design a "phygital" eyecatcher that is modularly expandable and can be used for different formats in the long term.
The idea
An abstract city map invites you to digitally experience the versatile world of RheinEnergie – and to immerse into detailed scenes and lovingly designed three-dimensional micro-animations about the residents' mobility, energy and heat supply.
Relevant topics can be explored more deeply on additional detail pages – texts, pictures and films as well as 360° photos are offered.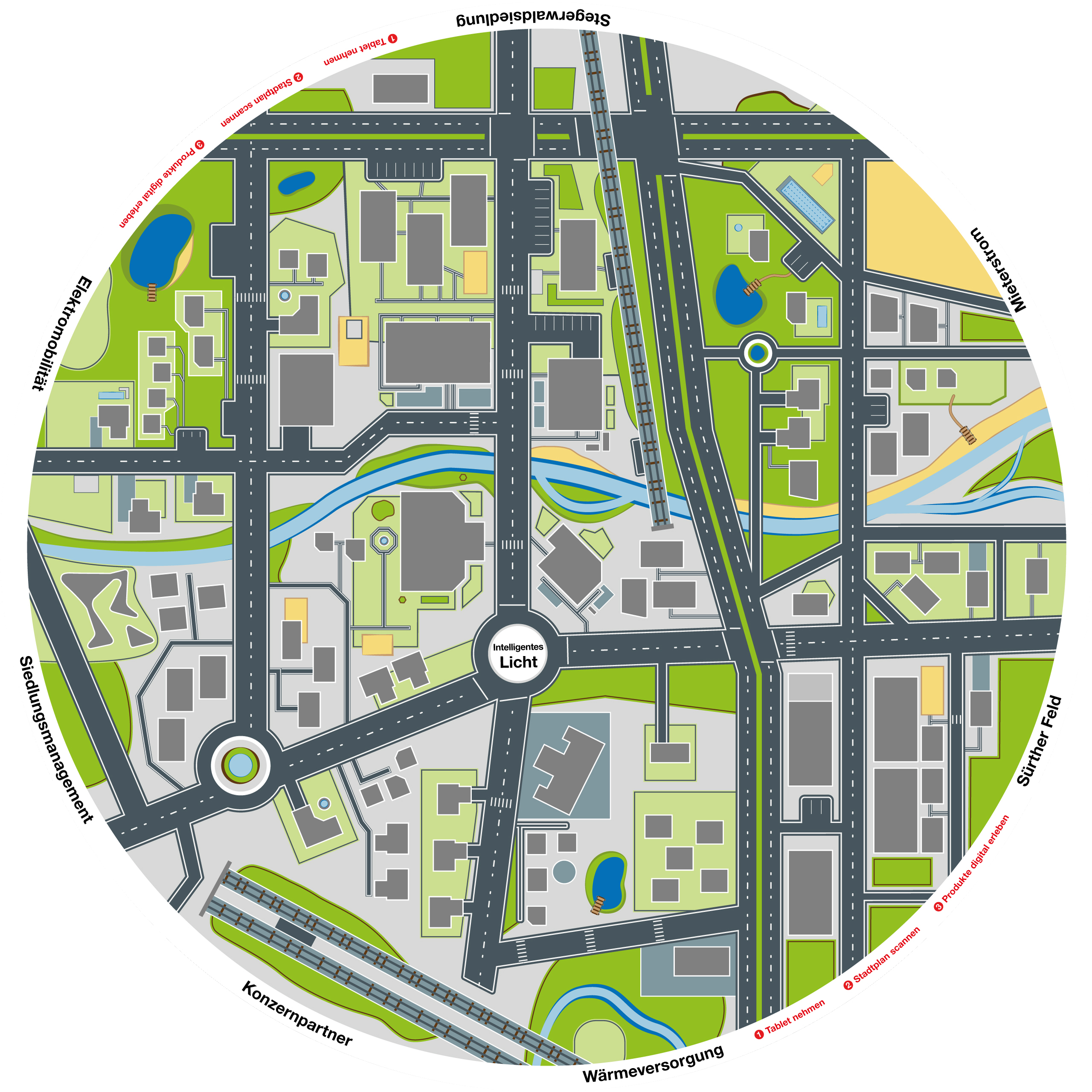 The implementation
An augmented reality app offers an interactive introduction to the playful conveyance of the thematic contexts for the topic of development of quarters.
Excerpts from the city map act as visual markers that activate the three-dimensional digital topics and thus provide access to in-depth information and offers. The individual topics can be explored on a tablet or smartphone via AR.
Flexible. Scalable. Expandable.
The AR app celebrated its premiere in a trade fair context during E-World, in connection with an eye-catching circular marker the size of a table. The live interactions were displayed via LED.
Even on a small surface, the topics expand to their full width: each core topic fills a beer mat, which as a give-away keeps the topic in memory.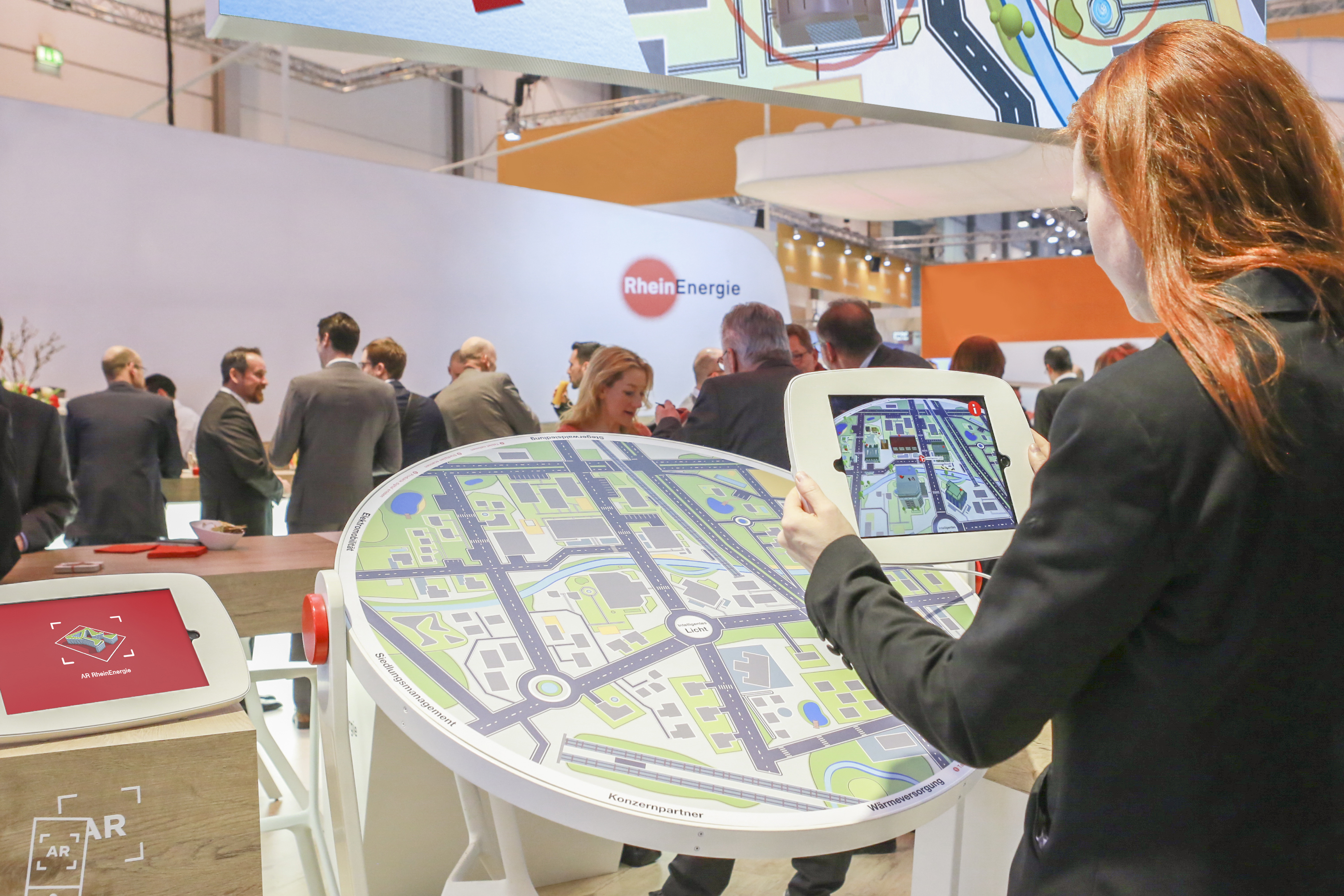 Augmented Reality in usage.
Welcome to the virtual neighbourhood.
Project details
---
Location
Cologne, Messe E-World
Services
CGI
Content Development
Project Coordination
Project Realisation
Spatial graphic
Storyboarding
Strategic Consulting
Facts
Sales tools for use at trade fairs and events
over 40 different topics
12 AR Markers
more than 120 3D objects
Focus : neighbourhood concepts, intelligent lighting solutions, training occupations
Other RheinEnergie projects.