SLV Lighting Experience Space
In the Lighting Experience Space - a hybrid experience space of real and digital light - immersive audiovisual scenarios convey the application possibilities of the most diverse product groups in the residential, outdoor and retail sectors.
Virtual scenes can be activated via app control and physical products can be displayed by rotating the wall panels.
The White Cube
The Lighting Experience Space is an interactive station within the SLV Visitor Center. The simulation of various lighting scenarios (e.g. outdoor or retail) within a room makes the SLV light innovations immediately come alive: the visitor is moved from the garden into the living room or a boutique.
The size of the projection alone has an immersive effect: The visitor forgets the real location and immerses himself in the spatial-digital room scenario that has just been created.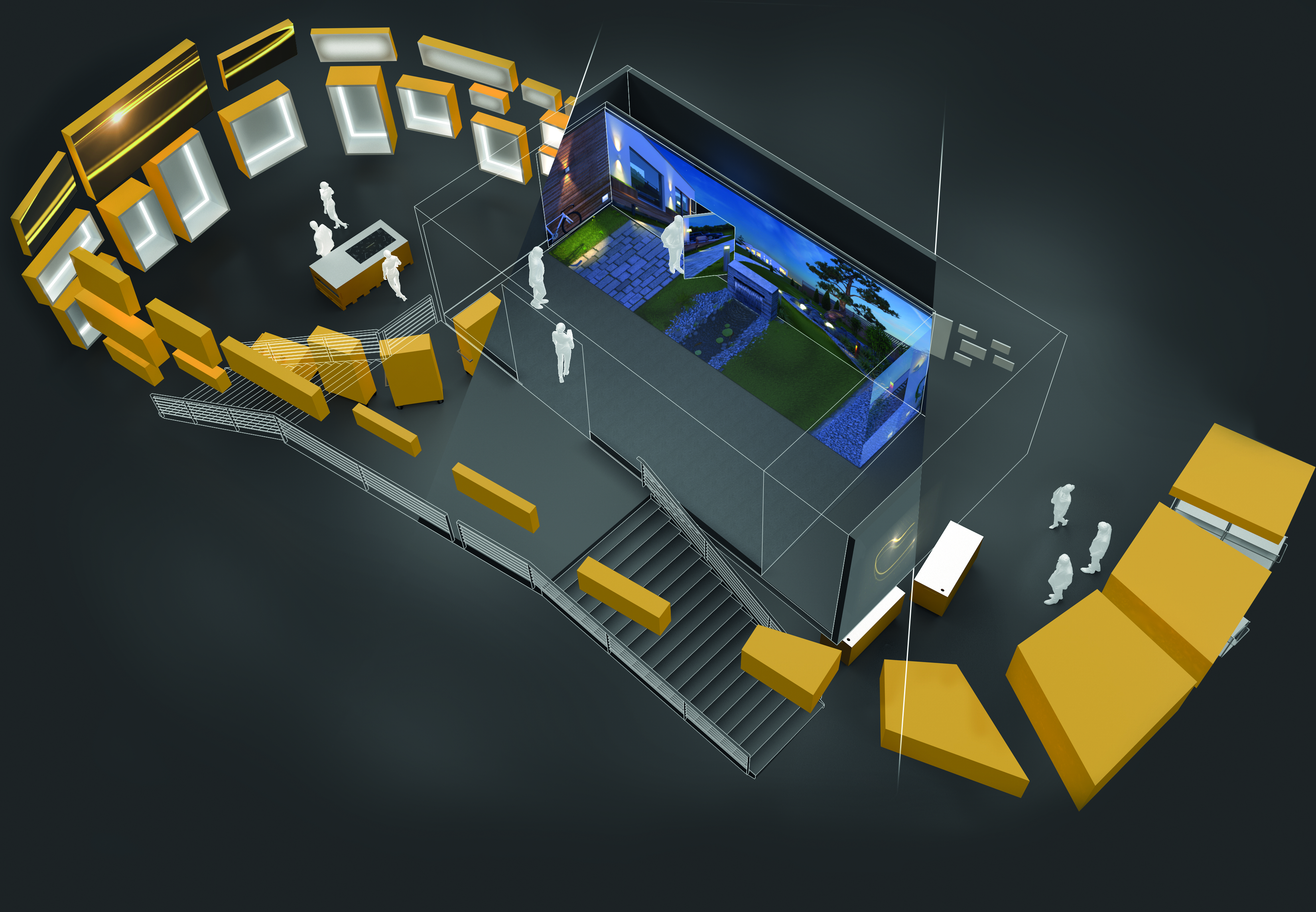 A walk-in product catalogue
In order to deepen individual product groups or characteristics, selected highlight products are fully functional and concealed behind rotating discs, which are easily turned over by the tour guide by hand.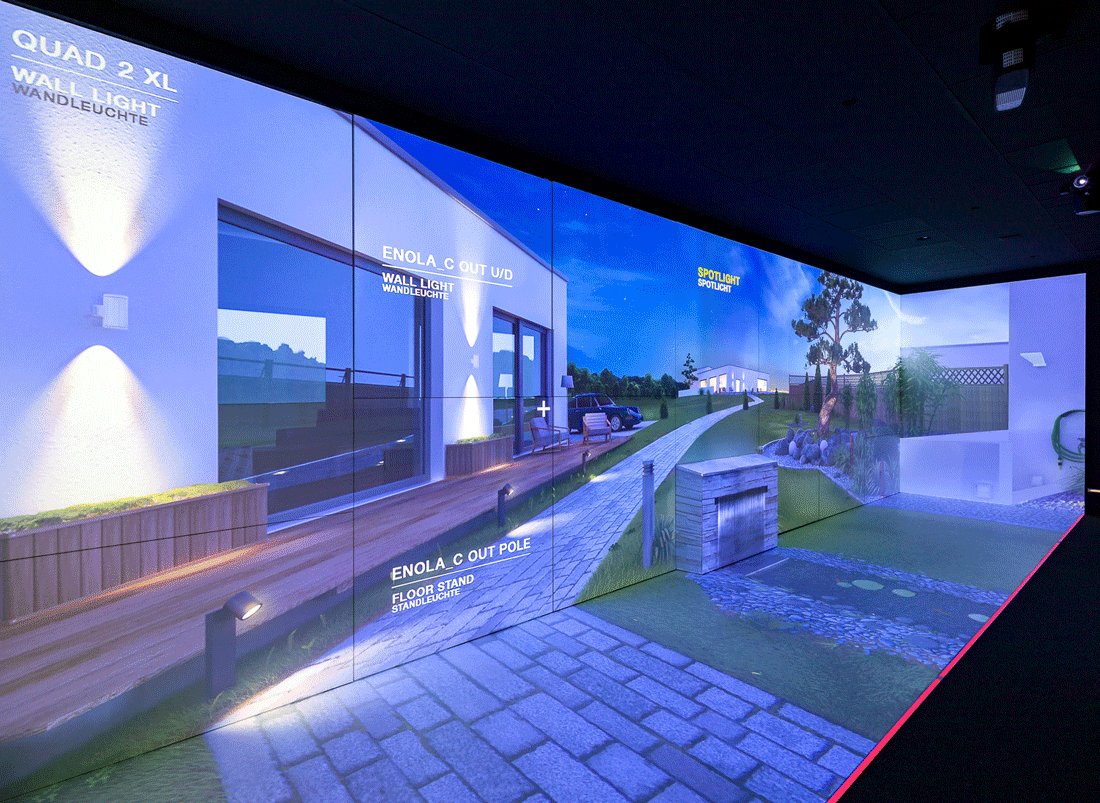 Open your ears!
In the immersive, audiovisual scenarios, a wide variety of product groups can be activated virtually, creating realistic lighting situations that are geared to the various requirements placed on luminaire types. Sound landscapes contribute to the atmosphere and make the projection as a background for the animation a holistic experience.
Find more Experience.OS here.