Deutsche Telekom T-Gallery X.0
Spatial concept and design of a 1,600 square metre future forum at the company's headquarters in Bonn where the telecommunications solutions of the future can be experienced.
Telecommunication of tommorow.
How are we going to communicate with each other at home, on the road or at work? And how will the internet influence our lifes and the society?
The T-Gallery at Bonn Group Headquarters is Deutsche Telekom's future forum. Under the heading "Experience connected life and work", the Group showcases the steps it is taking to shape tomorrow's world. The exhibition shows invited guests things, such as a complete day in the life of a person in the future at home and while on the move, at work and during leisure time, using Deutsche Telekom products and solutions.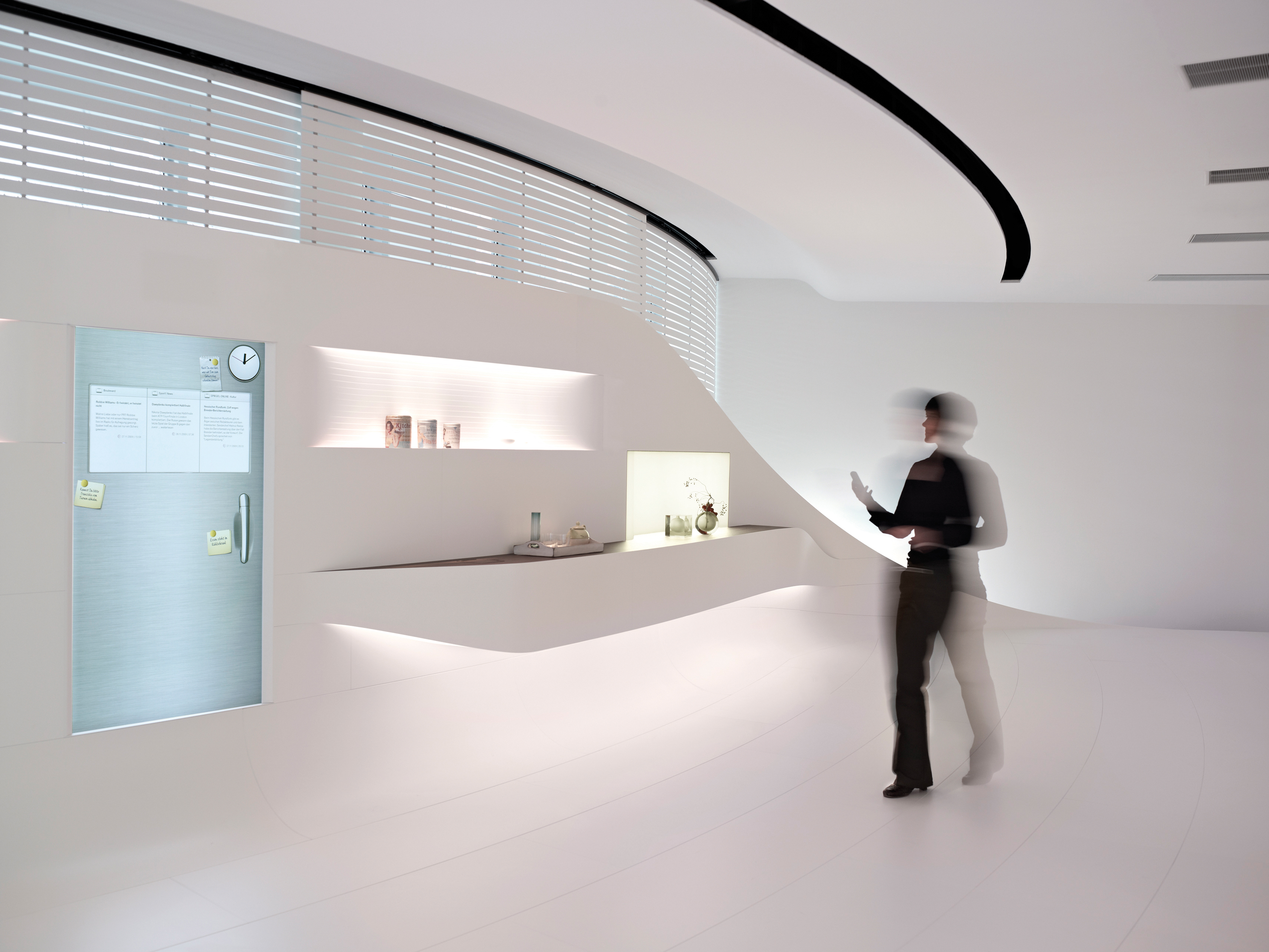 Ideas for the future
In addition to the flexibly usable forum, worlds of experience of the various everyday situations and topics form the framework for more than 100 prototypes and demonstrators with which future applications and products can be tried out and further developed together.
The spatial structure, design language and choice of materials developed for this purpose, together with the digital media, content and services, form a consistent overall experience of tomorrow's world.
Project details
---
Client
Deutsche Telekom AG
Services
Communicating Change
Project Coordination
Facts
Red Dot Product Design Award
Good Design Award
Nominated for Designpreis Deutschland
Related projects and topics.