Customer service for DAK-Gesundheit
People who choose their health insurance want to feel confident. Traditional insurance offices have long since had their day. What is needed are lively spaces that foster personal, close, modern dialogue. This is just what we are developing for DAK-Gesundheit: a modular room and interior design concept that can be adapted to various communication settings and heterogeneous DAK-Gesundheit locations, always for meetings of equals.
Open, approachable and authentic
Spaces shape dialogue! The newly created service centres focus on a feel-good atmosphere, warmth and openness. Based on detailed surveys and process analysis, the space concept and the modular system are being developed to meet the needs of customers in a personalised way. The result? Customers can experience this at the first pilot locations in Berlin and Cologne. More to follow soon!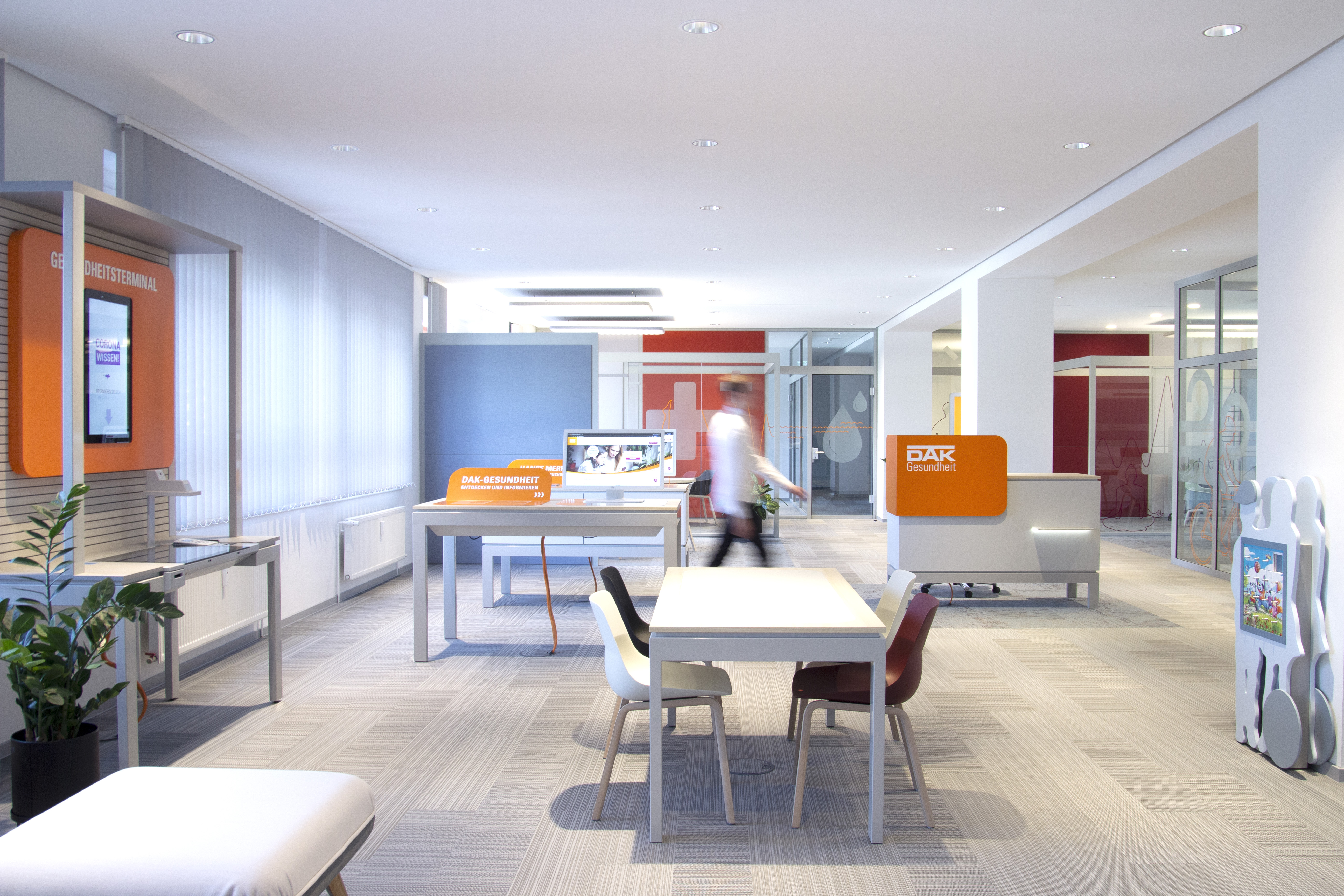 Strategic design concept
Designing means understanding. Our room concepts and modules build on the results of a holistic examination of the process flows and the different requirements of customers and employees. The goal: the human-centred workplace, an energising and positive place. The interplay of the front and back offices along with the room zoning, design language, colour scheme, choice of materials and graphic elements provide a harmonious whole for conversations between equals.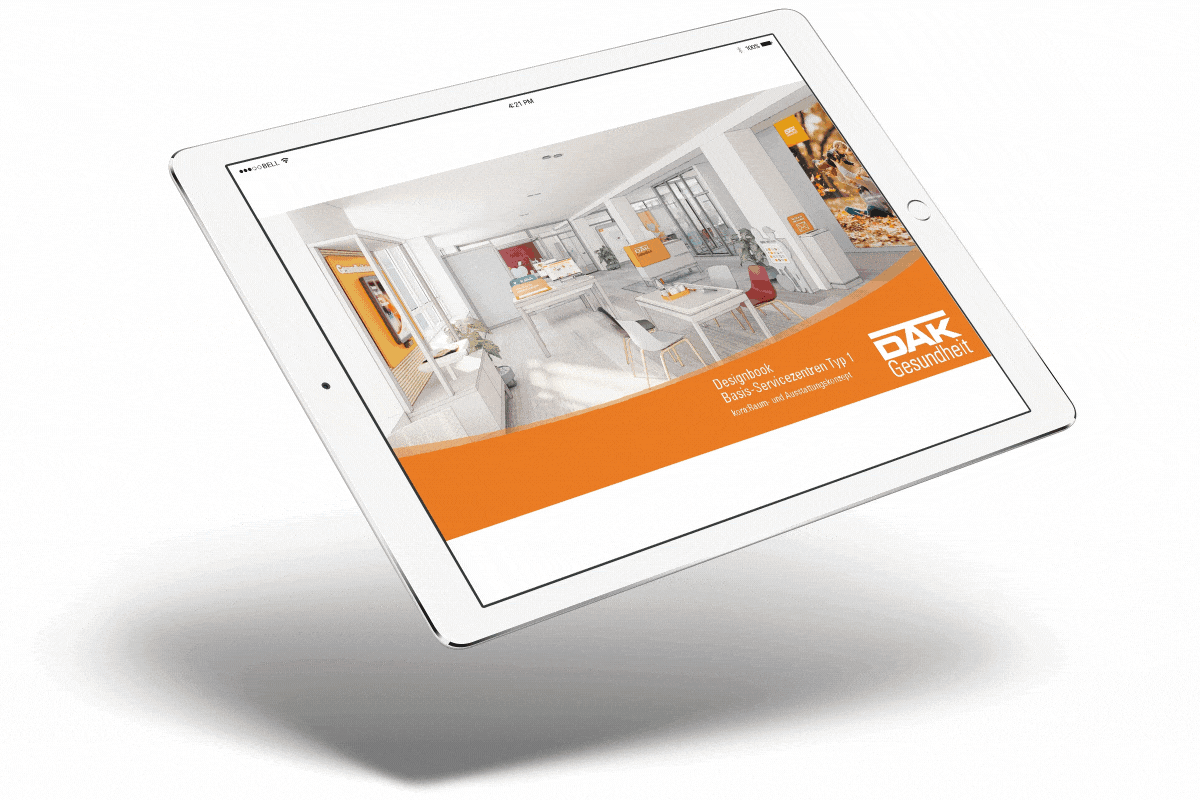 Open for change
The modular system is designed to be scalable, consisting of different modules for dialogue, service and workplaces. It can be adapted to heterogenous spatial conditions at different locations, and also allows for future alterations and expansions – a basic prerequisite for successful communication in the room, especially in times of change! No matter what DAK-Gesundheit's dialogues look like in the future, the DAK-Gesundheit system is open, ensuring the optimal design is always possible.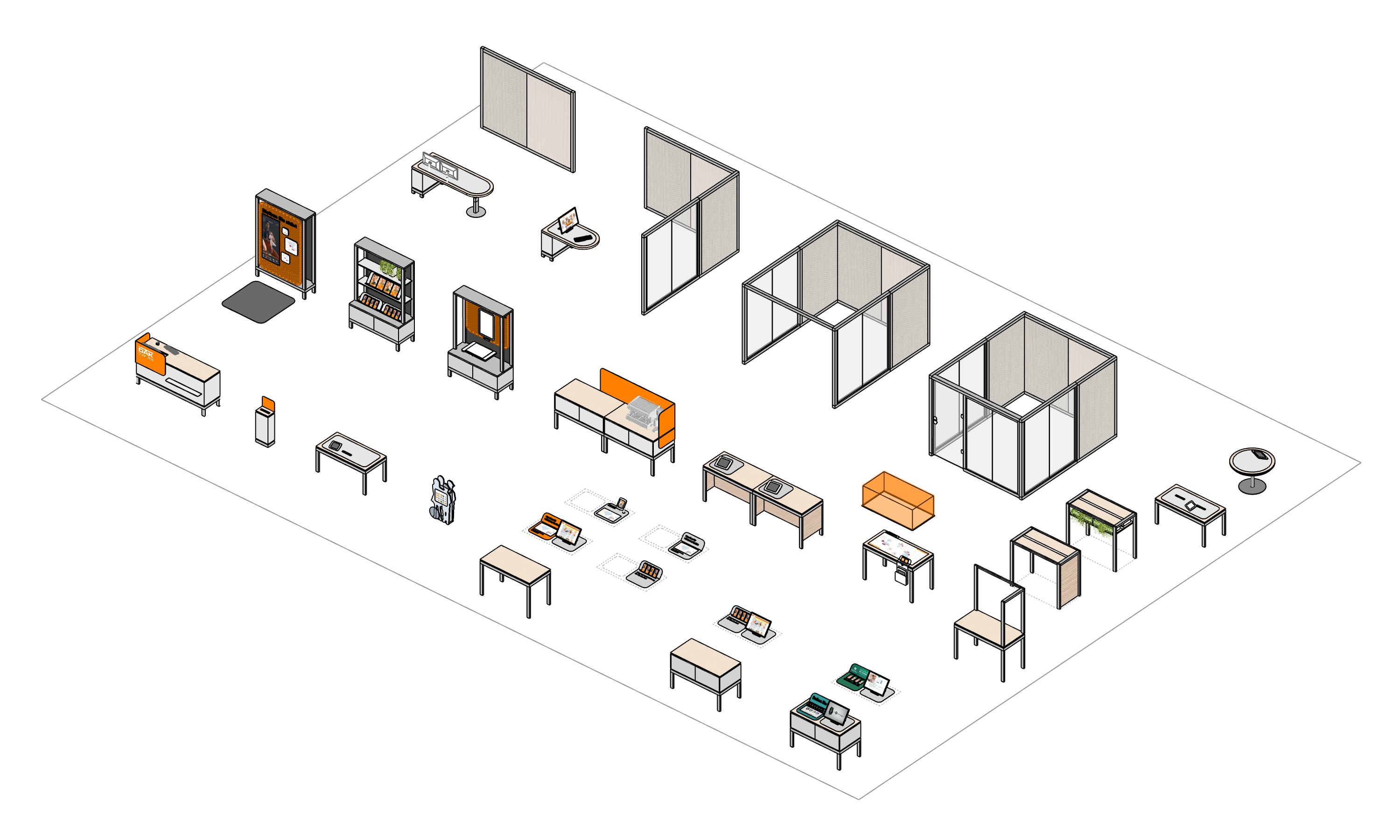 Our pilot in Berlin: DAK-Gesundheit Service Centre at Alexanderplatz
Room graphics as thematic unification
The DAK-Gesundheit topics of people, health and local presence accompany visitors through the new branches like a common thread – and unify the graphics of the spatial communication. Whether as a noise-absorbing mural or as a privacy screen for consultations, the room graphic welcomes, accompanies and bids farewell to visitors in equal measure.
Communication meets space
Project details
---
Location
Our pilot in Berlin: DAK-Gesundheit Service Centre at Alexanderplatz
Services
CGI
Illustration
Project Coordination
Project Realisation
Spatial graphic
Working Environments
Facts
A modular and additive design system
Two pilot branches in Berlin and Cologne
More branches in planning
Related projects and topics.