Mondi World
A packaging strap as a connecting element – dreiform derives the leitmotif of the whole design for the Mondi foyer in Vienna and for the 17th floor in the same building from the loop-shaped, curved logo of the international packaging and paper manufacturer.
The brand DNA is featured, from the interior design and the furniture to the digital media, underlined by the use of materials from the Mondi product portfolio and the vibrant orange of Mondi-CI. A scenography as a holistic brand experience.
Strikingly dynamic
The lobby design of the Vienna location is almost organic, with the foyer clearly visible from the heavily frequented street.
The three dimensional version of the logo and a spiral shape of DNA seem to set the whole space in motion – room elements and design follow a circular or spiral-shaped movement. The DNA-strand gives a clear view of the initial and raw materials from which Mondi products are manufactured.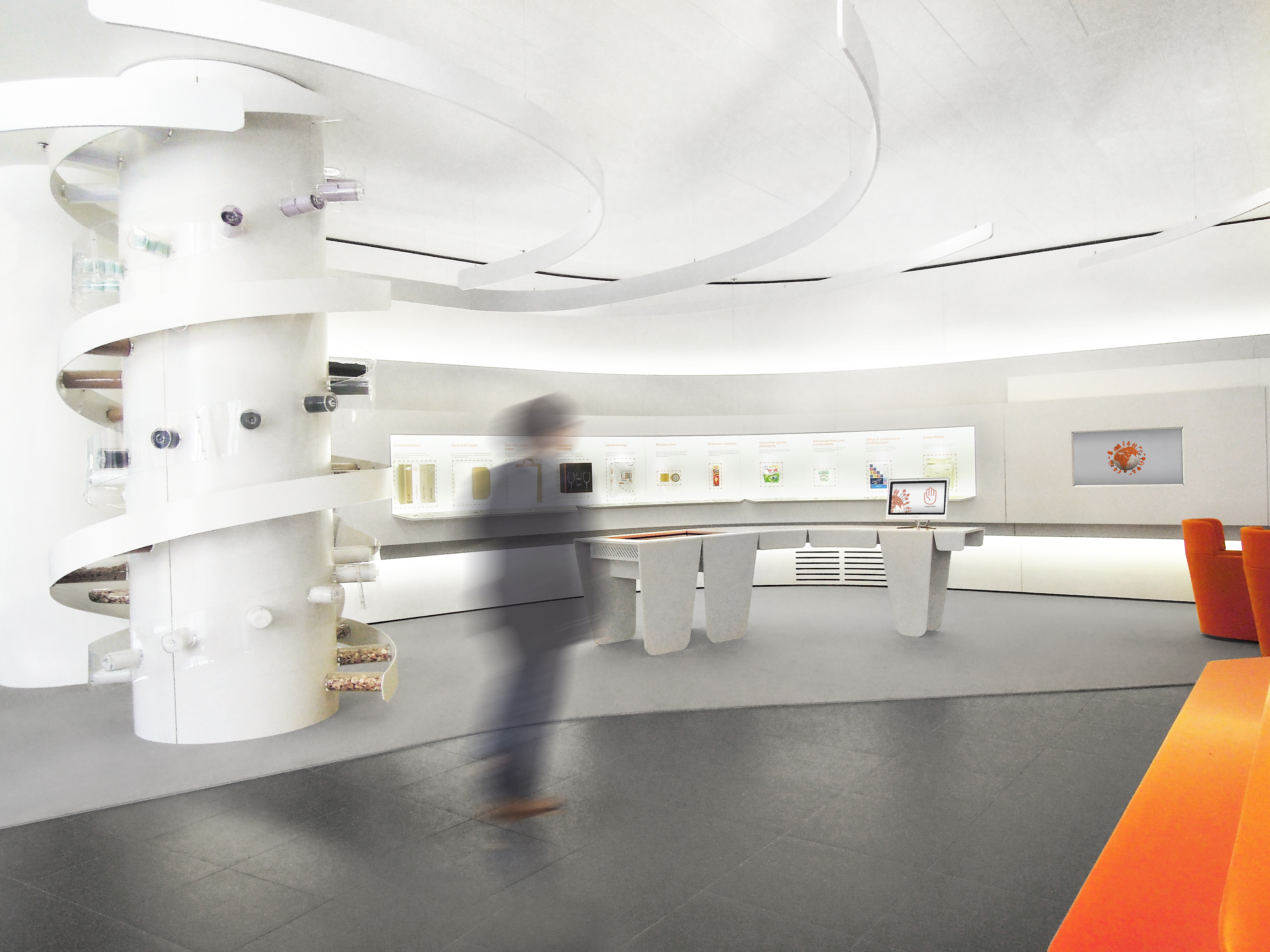 Going in-depth at a great height
One can get to know the brands, products and people at Mondi in more detail on the 17th floor. Here there are specific information modules for this purpose at which the individual facets of the company can be interactively explored.
A product table, an interactive module on the subject of sustainability and a module on the employees and current job advertisements. "Real" paper flyers provide a connection between the haptic world and the digital interface.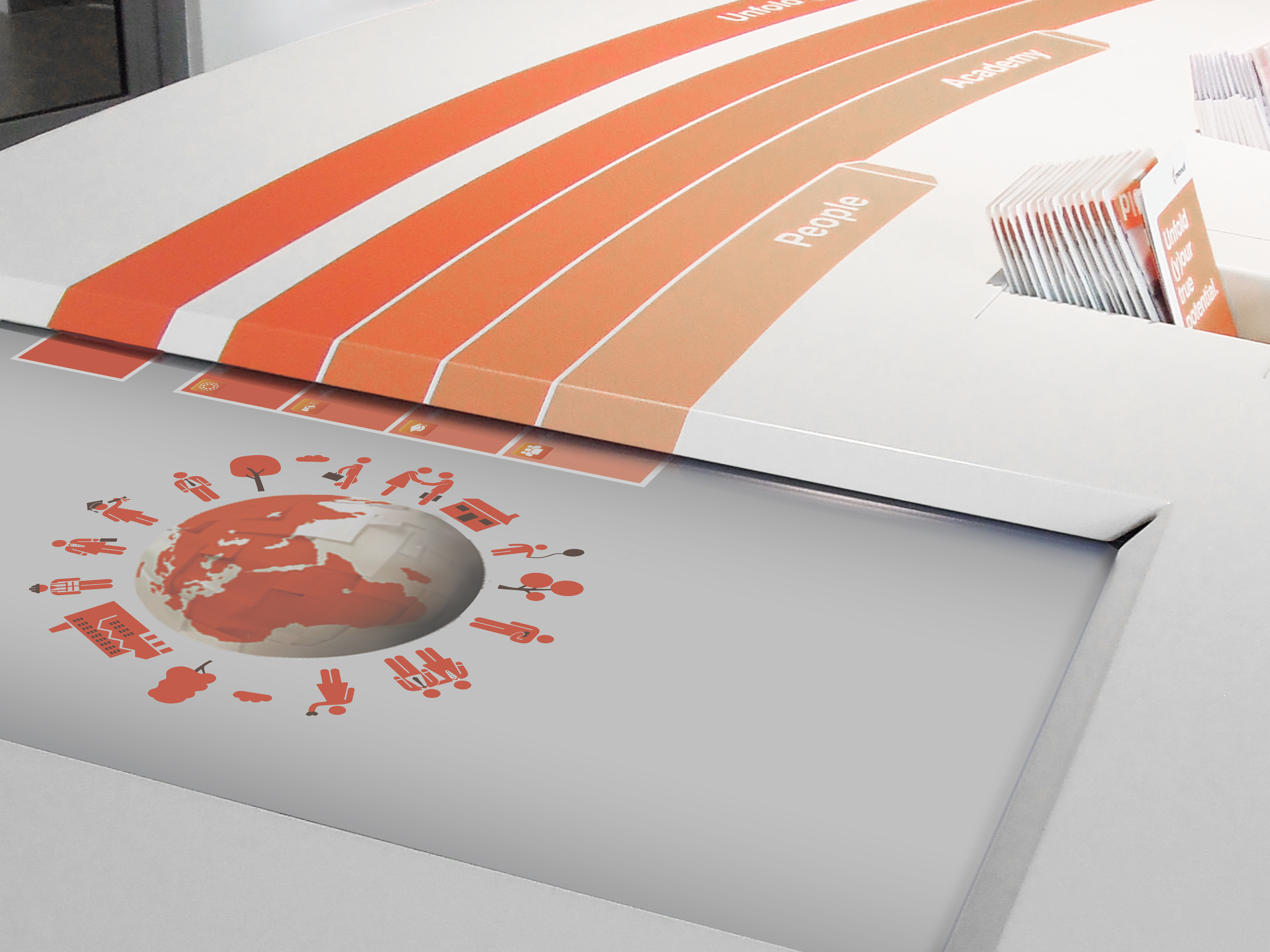 Project details
---
Services
Communicating Innovation
Interactive Modules & Spaces
Media Planning
Project Coordination
Project Realisation
Find more Exhibition Design here.
Related projects and topics.