Styrolution Trade Fair Booth K
The worldwide leading manufacturer of styrene plastics wanted to show a presence, and at the same time be perceived as a young, agile company. This way also the stipulation for the trade fair premiere at K 2013, which dreiform presented recently:
Movement, playful and yet in-depth experience of the brand from different perspectives, and an open staging with the guiding principle being interactive and haptically engaging – ensured a great deal of attention and positive resonance.
The "Solution Journey" begi
Visitors can go on a journey into the world of Styrolution by themselves or in dialogue with employees – from examples of use to the details of the plastic characteristics.
A "boarding pass" ensures an individualised experience – and means that the information gathered can be saved and sent by e-mail. The visitors can experience real statements from employees of the company at "Brandfaces" – from workers to top management.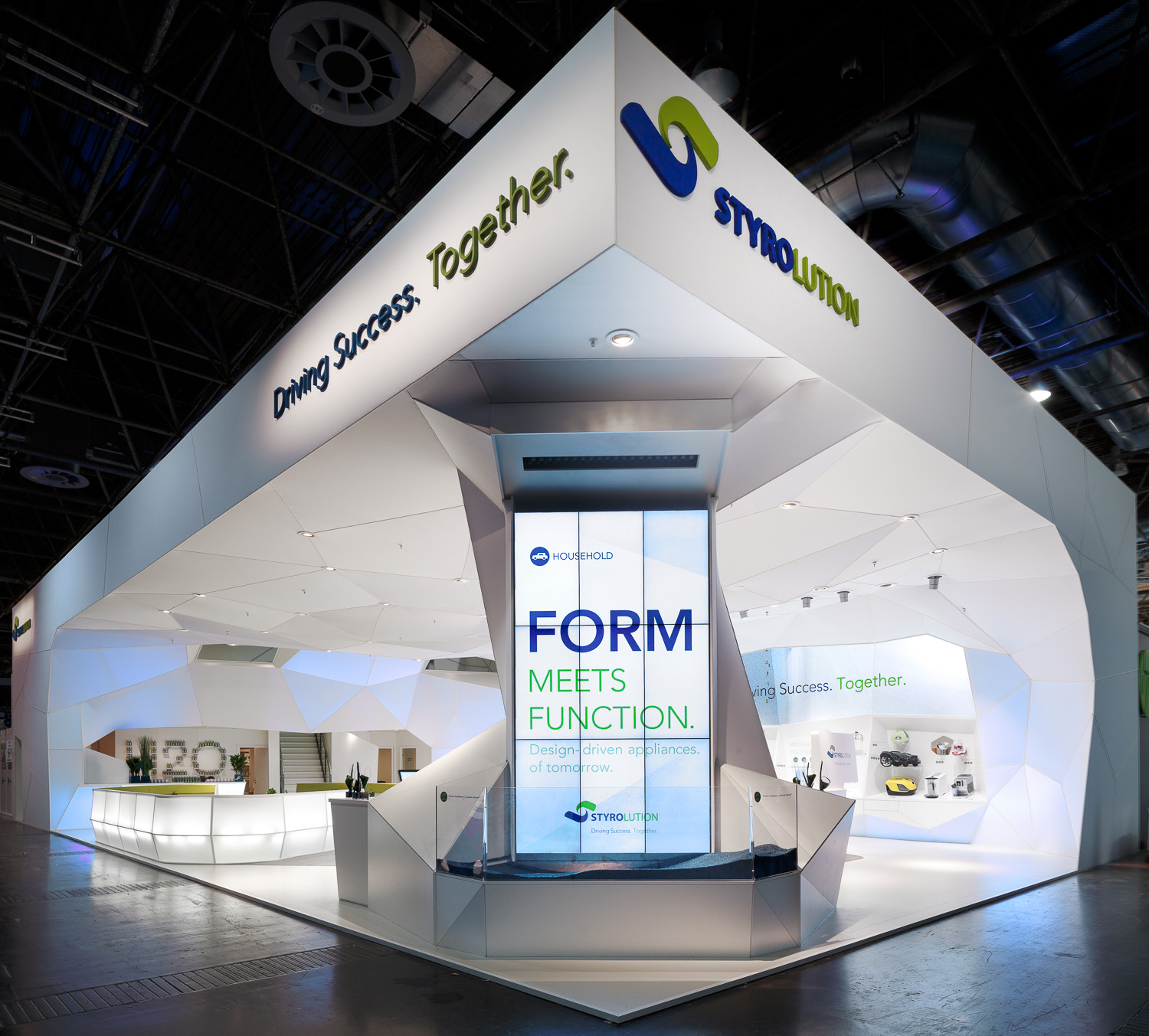 Co-Creation
The diversity of uses from toy digger to high tech medical products and the multitude of product characteristics – the "Co Creation Tool" – allow a product experience from different perspectives.
The Styrolution employees ensure that the journey through the Styrolution world is an individual one – supported by tablets: In this way individualised information can be called up at every point in the room and sent to the visitor directly by e-mail.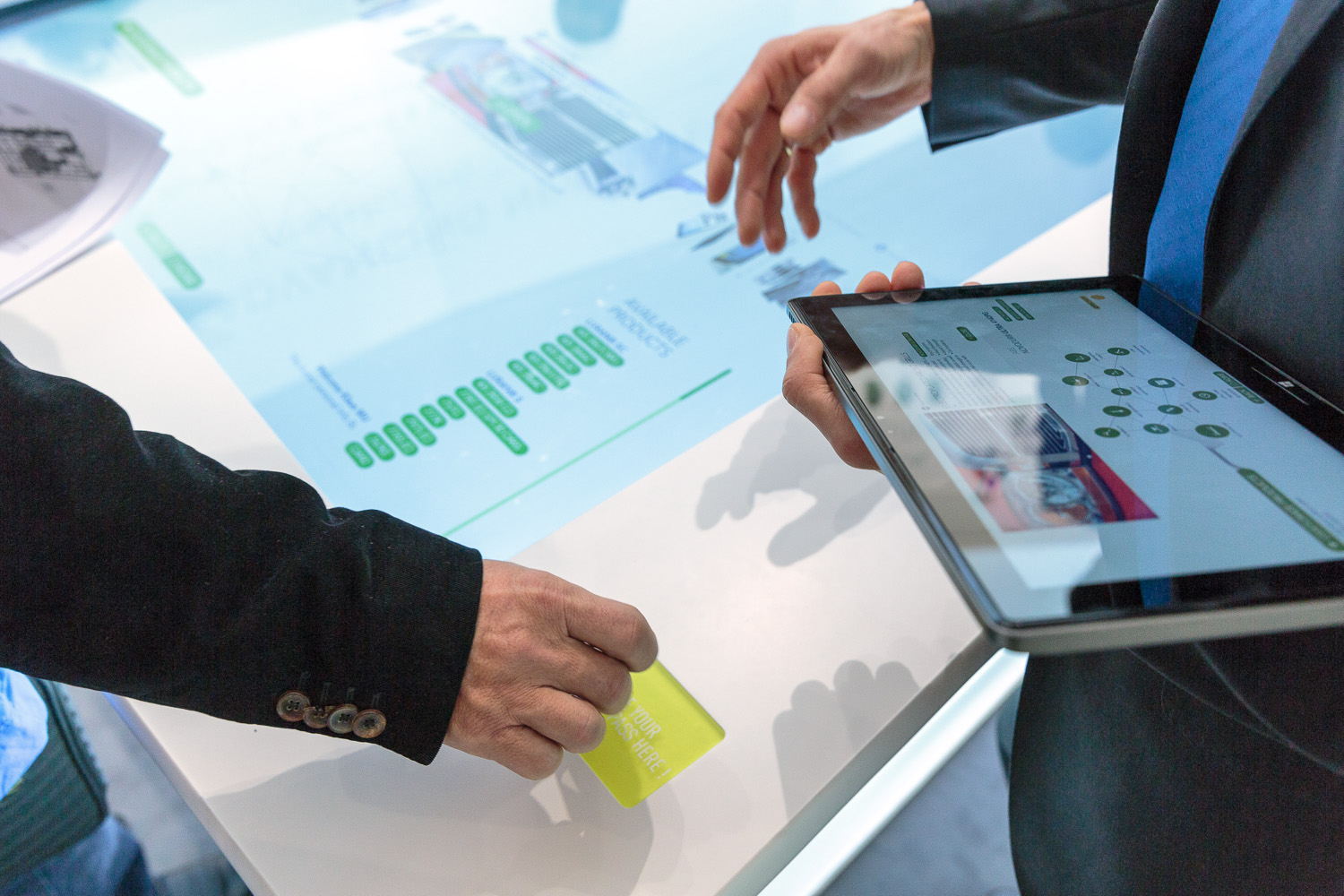 Project details
---
Location
Dortmund, Trade Fair K
Services
Lighting Design
Project Coordination
Project Realisation
Facts
dreiform is happpy about winning the second price in the categorie "best technics" at FAMAB award
The Granule Shower was one of the most photographed exhibits at the trade fair
Related projects and topics.